As a business owner, you don't have the time or the energy to waste twiddling your thumbs.
You've got a lot on your plate already which makes figuring out how to build a kick-ass website, drive traffic to that website, and make more money and get more clients downright overwhelming.
The good news…
Our team has the drive, determination, and expertise to do the heavy lifting for you. Through proven digital marketing strategies and website design, we know the most efficient way to whip your business into shape so you will see results–fast!
You can't expect to do one sit-up and wake up the next morning with a six-pack. Partner with Emtwo Digital Marketing, and we'll do everything in our power to get your business in gear and empower you to reach your full potential.
Find out if Emtwo is a good match for your business and schedule a call today.
Brand Smash
Through a series of sessions, we'll learn about your business to uncover what needs to be done to help you stand out, attract your ideal customer, and smash the competition.
Brand Blast
We take the strategy that we created in the Brand Smash and build out all the pieces of your online identity. This includes copy, positioning, branding, email marketing, and design. Everything meshes together to create an authentic, unapologetic, and memorable brand experience.
We Aren't for Everyone
Yep, we said it. We aren't for everyone. And we tell you that from the get-go because we don't want to waste your time and we don't want you to waste ours.
We appreciate honesty, integrity, and good people doing spectacular things. And to be blunt, clients can be an absolute headache and get in the way of making wonderful things happen for their business when they have unrealistic expectations.
Honesty, integrity, and transparency are vital values that are at the core of who we are as a business. Without them, we simply wouldn't be us.
We aren't a big agency, we're not going to give up our family time on weekends to answer your calls, and we're certainly not going to say "yes" to everything you request.
What we can guarantee is this…
We will work our asses off to ensure your business finds success, build you a beautiful website, equip you with proven marketing strategies to build your lists and increase your profit, and we will loyally stand by your side as your business expands.
That is, as long as we're the right fit for each other!
Should you hire us or not? That's your decision. Find out now.
Emtwo Digital Marketing is owned by a husband and wife team, Sean and Melissa. We work from our pj's in a pet-friendly office space (our home) where we help business owners like yourself become more successful online through a digital strategy that is effective and fierce.
Yeah, we craft gorgeous websites, we write lean and mean code, and we drive traffic using social and search to your website.  But, those are just the tools, though, that we use to help grow your business.
At the end of the day, if you're not connecting with more customers and making more money, the tactics and tools you are using aren't working together to create the outcome you want and need. Our goal is to tell your story through your website, which bridges the gap between your business and your ideal client.
We always tell our clients that a website is like a living, breathing organism that is constantly changing and growing, and as that happens, we'll be right there with you.
Are you ready to stand out?
Meet Our Team
You could say we are passionate about our animals. That would be an understatement. Our office is definitely pet-friendly, and we encourage puppy time (it helps reduce stress). You can expect to hear one or more of these guys when in a meeting with us.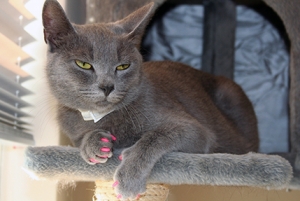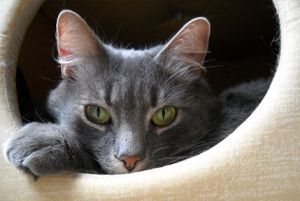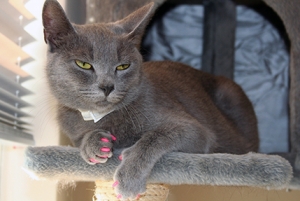 MELISSA CONNOLLY
Co-Founder / Visionary / Designer
For the past 15 years, Melissa has been designing, developing, and marketing websites, from small businesses to Fortune 500 corporations. Under her leadership, Emtwo has worked with brands like Fed-Ex, Snyder's-Lance, and Disney. Her true passion is working with entrepreneurs that want to make a difference in the world. When not working with clients, she is a happy camper when pushing around her paint brush, sketching with charcoal, snapping photos, or getting covered in puppy kisses.  Sean's her best friend and if he would let her, she would fill their house up with every dog and cat that needs a home.
SEAN CONNOLLY
Co-Founder / Developer / Marketing Strategist
Sean craves a good challenge, and that is exactly what he gets when he's solving problems with clients. He loves brainstorming and really working out the nitty-gritty details of every part of a project.  He also keeps our dev team on time and on budget.   Sean has an innate ability to find creative solutions to problems that make our head hurt. He's a total gamer at heart—he spends more time than he is willing to admit playing Gears of War 3 or Crysis 3. He also has a huge soft spot for all of his furkids.  He'll say that he doesn't want another one, but secretly we know the truth.
More Leads. More clients. More profit.