Success Stories!
Explore our compelling blend of creativity and strategy in our latest projects and case studies.
Brand Rebellion & Web Resurgence: CMS
CMS approached us with a brand and website straight out of the time capsule. Their digital presence was a decade old, a relic of the past that simply didn't do justice to the contemporary solutions they offered their clients.
Their journey towards a brand revolution started with our signature process: the BrandSmash. Our quest led us to unearth the unique solutions CMS provided, the ones their competitors didn't touch. We articulated a roadmap to evolve their brand, infusing it with a modern edge while staying true to their essence.
Our transformation started from their visual identity – the logo, color palette, and typography. But we didn't stop there. We revitalized their messaging and positioning, shifting from tell to show, illuminating how they make their clients' lives easier.
Then came their website, an interactive portal designed for the future. We focused on modern aesthetics, responsiveness, and seamless navigation. Plus, we created a collection of print collateral that complemented their new digital persona, encapsulating the transformation.
Their brand is no longer stuck in the past. CMS now stands tall with a brand that's as innovative and client-centric as they are. They are not just another service provider; they're the heroes making their clients' lives better.
Brand Fusion & Web Transformation: PeopleAK
In a universe where three separate businesses coexisted, their founder Paula Bradison felt a gravitational pull towards unification. She envisioned brands that were distinct yet harmonious, and that's where we stepped in with our BrandSmash magic.
Our journey with Paula started with mapping out a masterplan to infuse uniqueness into each brand while ensuring they sang a complimentary tune. We didn't just create logos and color palettes; we spun narratives around each business, shaping identities that could stand alone and together.
Fast-forward a year, and the synergy between two of the businesses and PeopleAK was undeniable. The clients were connecting deeply with PeopleAK's "people-first" ethos, making it the perfect nucleus for merging the businesses.
PeopleAK is more than just a brand. It's a tribute to Paula's powerhouse team and their unparalleled skills in scouting, recruiting, retaining, and engaging talent, not only in Alaska but across the US. It's a testament to putting people at the heart of work, because after all, businesses are made of people, not just profit margins.
In the end, we didn't just create a brand. We paved the way for a business that's all set to be the change-maker in its industry.
Web Transformation: Unveiling Jocelyn Harmon
As the co-founder of BlackHer, a new media company stirring progressive change and empowering Black women, Jocelyn Harmon has been an inspiring force. But her story didn't end there. She felt a calling to carve out her own personal brand, one that would resonate with her prowess in fundraising and communications for social justice.
The task was clear yet complex: We had to shape a personal brand for Jocelyn that echoed the essence of BlackHer while letting Jocelyn's unique light shine. We embraced this challenge head-on, putting our creative hats on to weave a web design that was as unique as Jocelyn herself.
Through our collaborative journey, we illustrated a brand that merged her commitment to social justice with her expertise in fundraising and communications. The result? A personal brand for Jocelyn that stands strong on its own, mirroring her passions and skills while paying homage to her roots in BlackHer.
In the end, we didn't just design a website. We helped Jocelyn carve out a digital space that tells her story, represents her mission, and sets the stage for her ongoing work in inspiring and initiating progressive change.
Strategic Revamp: The Legend Leaders Journey
When Katrina Jamison of Legend Coaching approached us, she was seeking more than a brand refresh. She required a comprehensive business repositioning, a new name to resonate with her evolving vision, and a launchpad for her course targeting women entrepreneurs. It was a challenge perfectly suited for our BrandSmash intensive.
Katrina had a clear vision – to make her mark among women corporate leaders eager to transition into entrepreneurship. She needed a brand that blended the stringent professionalism of the corporate world with her approachable and direct style.
We embarked on this journey by first breathing life into her brand name. From Legend Coaching to Legend Leaders, a name that better aligns with her mission to guide women on their entrepreneurial journey. We then forged a distinct brand identity merged with punchy messaging and engaging copy.
But the transformation didn't stop there. Leveraging this robust foundation, we executed a sleek website design, then carried that cohesive brand identity into a high-ticket sales funnel.
We rounded out the strategy with automated emails, priming Legend Leaders for enhanced brand awareness, list building, and future marketing endeavors. The result? A dynamic, cohesive brand, ready to create ripples in the entrepreneurial landscape. Today, Legend Leaders isn't just off to a solid start; it's charting a steadfast journey of continuous growth and influence.
Reengineering Brand Narratives: The Black Creek Construction Story
Black Creek Construction came to us armed with a website that was just "good enough to get started." It served its purpose – a placeholder for those who directly plugged in their URL. But it was clear that "good enough" wasn't quite making the mark.
While their brand identity was robust, the messaging was scattered, and their website still bore the scars of a rushed launch, including visible placeholder text.
Recognizing that they were not just another construction company, we focused our strategy on a two-pronged approach: refining the messaging to echo the distinct solutions they offered their clients, and reimagining their website to showcase the stunning bridges and docks they'd constructed. But there was another crucial facet that set them apart – their commitment to environmentally conscious building. We emphasized this unique aspect of their brand to resonate with their like-minded clientele.
The outcome? A rejuvenated, Google-ranking website that not just tells their story but highlights their commitment to creating a greener future. The new website is not just a visual treat, but it's also pulling in more inquiries than ever before, establishing Black Creek Construction as a unique force in the industry.
Crafting Trust & Compassion: The Veterinary Botanics Journey
Veterinary Botanics was a new player in the market, offering a distinctive line of CBD oils, especially crafted for our aging pets. As a brand conceived by a veterinarian, the pillars of trust and compassion were integral to their story. The challenge? To embed these values into every aspect of their brand from the get-go.
With our signature BrandSmash process at the helm, we zeroed in on the messaging and brand tone. We crafted a narrative that spoke directly to the heart of pet parents, addressing their concerns and hopes for their senior family members.
The foundation of trust and compassion was firmly set with our refined messaging and branding. Next, we moved on to designing and developing their website on Shopify. The outcome? A seamless, professional web experience that encapsulated Veterinary Botanics' dedication towards the health and happiness of pets and their owners alike.
Reimagining MassBay for a Younger Generation
MassBay Credit Union had served its audience well over the years, especially with a website we'd designed over 8 years ago. But time had shifted the landscape. New technology, the rise of mobile devices, and a new younger demographic called for a timely evolution.
The goal was clear: modernize MassBay to connect with a younger audience without losing its fundamental essence. To achieve this, we started by creating two ideal customer avatars, complete with their user journeys. This exercise gave us rich insights into how to craft the narrative and structure the website to resonate with this new demographic.
With these avatars guiding us, we penned conversion-focused copy that spoke their language and appealed to their unique needs and aspirations. We then used this refreshed messaging to redefine the entire sitemap, paring it down for simplicity while driving towards conversion.
The outcome? A contemporary MassBay Credit Union that beautifully bridges the gap between its storied past and its vibrant future, all while effectively engaging its new audience.
Ready to elevate your brand?
Web Design & Custom CRM
We breathed new life into EastPoint Sports' online presence with a custom, high-performing e-commerce store built on ExpressionEngine & CartThrob. This robust solution didn't just revamp their customer-facing site; it also streamlined their backend operations. We crafted a dedicated customer service portal and CRM, integrating all orders and data within the site for seamless management.
Beyond simply beautifying the front end, we strategically restructured the site, ensuring users can effortlessly navigate their expansive product line and find support when needed. We also made sure that products and their replacement parts were intelligently linked to tackle administrative hurdles.
On the backend, we developed a custom interface to manage orders, customer data, support tickets, and custom reports, all while syncing with their internal inventory and warehouse management application. The result? A dramatically reduced bounce rate, increased search results, longer session durations, and a site that's easier to manage, more secure, and ready for growth.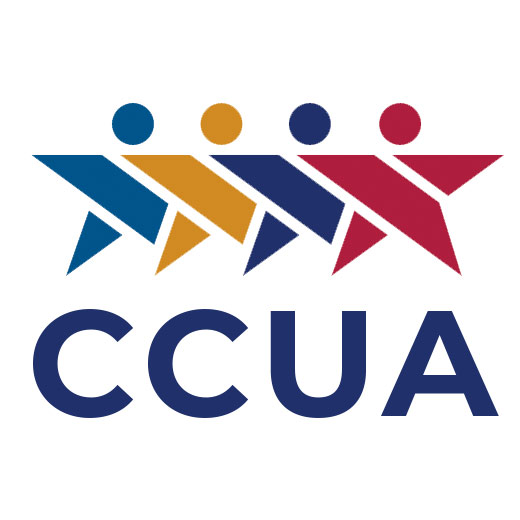 Strategy, Design & ExpressionEngine Development
We partnered with CCUA to construct a robust and seamless digital experience for their credit union members. Beginning with their existing logo, we weaved a cohesive brand identity that permeates their website and all member communications.
Our custom-tailored solution didn't stop at an engaging design. The heart of this project was to create a unified user experience. To achieve this, we integrated their custom ExpressionEngine site flawlessly with their event management software, ensuring every interaction flowed smoothly and consistently for their members.
Through our strategic and thoughtful approach, we elevated CCUA's digital presence while empowering their members with a seamless, user-friendly platform.
Pumped to magnetize clients who'll rave about you?
Get the scoop on how we make it happen.