Recent Work
Some of our recent work and case studies
Branding, Web Design & Development
CMS came to us with a website and brand that had been designed over 10 years ago. It was dated and didn't reflect the work they did to make their client's life so much easier. We went through the BrandSmash process, where we created a brief that outlined how to modernize their brand and update their messaging to reflect the solution they provide that no one else does.

We updated their logo, color palette, and typography to start. Then we tackled their positioning and messagings to show how they help not tell. We built their website to be modern, responsive, and easy to navigation as well as various print collateral to bring it all together.

Branding, Web Design & Development
Founder Paula Bradison came to us with three separate businesses. We went through the BrandSmash process, where we developed a plan to brand all three businesses so they were unique while also being complimentary.

A year later we merged two of them into the third, PeopleAK, as her clients resonated so much with their "people first" mission.

PeopleAK highlights the team Paula has built and their expertise in helping not only Alaska based businesses, but businesses across the US with scouting, recruiting, retaining, and engaging people at work.
Web Design & Development
Jocelyn is the co-founder BlackHer, a new media company that educates and inspires Black women to take action for progressive change.
Jocelyn wanted to develop her own personal brand which tied into the existing brand identity previously created for BlackHer.
We worked with her to create a unique web design that reflected Jocelyn's expertise in fundraising and communications for social justice.
Strategy, Messaging, Branding, Website, Sales Funnel, & Course Design
Legend Coaching came to us to rebrand and reposition their business and launch a course for female healthcare entrepreneurs. It was the PERFECT fit for the BrandSmash process. We started with a BrandSmash which set the overall strategy. From there we created a new brand identity and messaging for their niche.
With brand identity, messaging, and copy in place, we executed the website and then carried all of that over into various sales funnels using ClickFunnels. Then emails and automation and Legend Leaders is off to a solid start for brand awareness, list building, and future marketing efforts.
Strategy, Messaging, and Web Design
Black Creek Construction had what we call a "good enough to get started" website. It existed so if someone plugged in their URL, they got something.
The brand identity was solid, but the messaging was all over the place and the website was unfinished and still showed some placeholder text.
Our strategy focused on updating the messaging to reflect how they help their clients and then we created a website to show off the gorgeous bridges and docks. In addition, we wanted to highlight their unique environmentally conscious approach that really sets them apart from other builders.
The result is a website that is ranking well on google and getting more inquiries.
Strategy, Messaging, Branding and Web Design in Shopify
Veterinary Botanics is a new to the market line of CBD oils for pets. Specifically geared toward the health of our senior pets and created by a veterinary, we wanted to create trust and compassion from the beginning. Utilizing our signature process, the BrandSmash, we dialed in on the messaging and brand tone to speak to pet parents and their worries about their aging family member.
Once we had the messaging and branding in place, we designed and developed the site in Shopify for a consistent and professional web experience.
Strategy, Messaging, Design & ExpressionEngine Development
MassBay wanted to reach a new younger audience. Their existing site (which we designed 8+ years ago) had served them well but with newer technology and so many mobile devices, it was past time to update.
We created two ideal customer avatars and user journeys for both. We drafted all of the conversion-focused copy and redefined the entire sitemap to make this more simple and driven toward conversion.
Ready to elevate your brand?
Web Design & Custom CRM
We created a custom and robust e-commerce store for EastPoint Sports using ExpressionEngine & CartThrob.
In addition to the front-facing site, we create a customer service portal and CRM that connects with all orders and data within the site.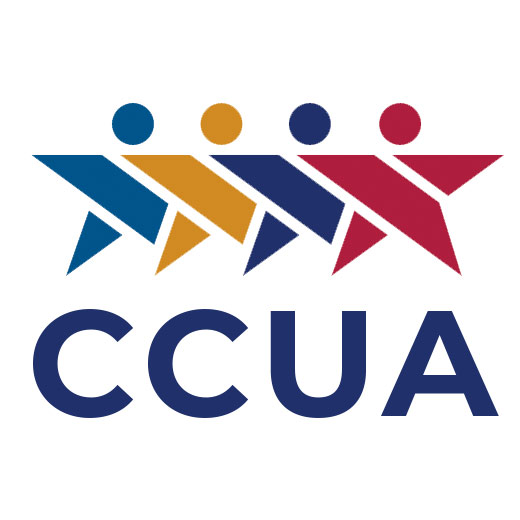 Strategy, Design & ExpressionEngine Development
We helped CCUA create a robust website for their credit union members. Using their existing logo, we created a brand identity that flows from their website to every communication with their members. In addition their custom ExpressionEngine site integrates seamlessly with their event management software to create a uniform and consistent user experience for their members.
Branding, Web Design & Development
We designed a new website design with an improved an expanded sitemap, making course signup easy and fast.
Attract more of the clients that love you!