We aren't converting leads or they aren't the right fit
You might be getting some or a lot of traffic, but it's not turning into anything. You're not exactly sure what the problem is, but if traffic is coming in and leads are being received, there's a disconnect somewhere.
We'll review your current website and funnel. Then we'll come up with a strategic plan of attack to get targeted traffic through your funnel and into your inbox or through your sales process.
Did you know?
All traffic isn't good traffic. You're traffic might be through the roof, but if it's the wrong traffic, they will never convert.
EMTWO helped us turn our traffic into leads by filling the gaps in our sales funnel. Their strategy plan really helped us seeing what we were missing and then how we could start seeing better conversions.
What does an effective sales funnel do?
Awareness
This is the first step in a marketing funnel. It's when your potential customer becomes aware of you and your business and how you can help them.
Engagement
Now that they are aware of you, the next step is engagement. This is where you start to build trust and credibility by providing consistent value (consistency is crucial here).
Conversion
Now that you've shown them value, and have built trust, you'll have potential customers ready to throw money at you and closing deals/sales will be so much easier.
Nurture
People usually put this step before Conversion but I like to add it here because through additional nurturing strategies, you can increase the likelihood of additional sales as well as referrals.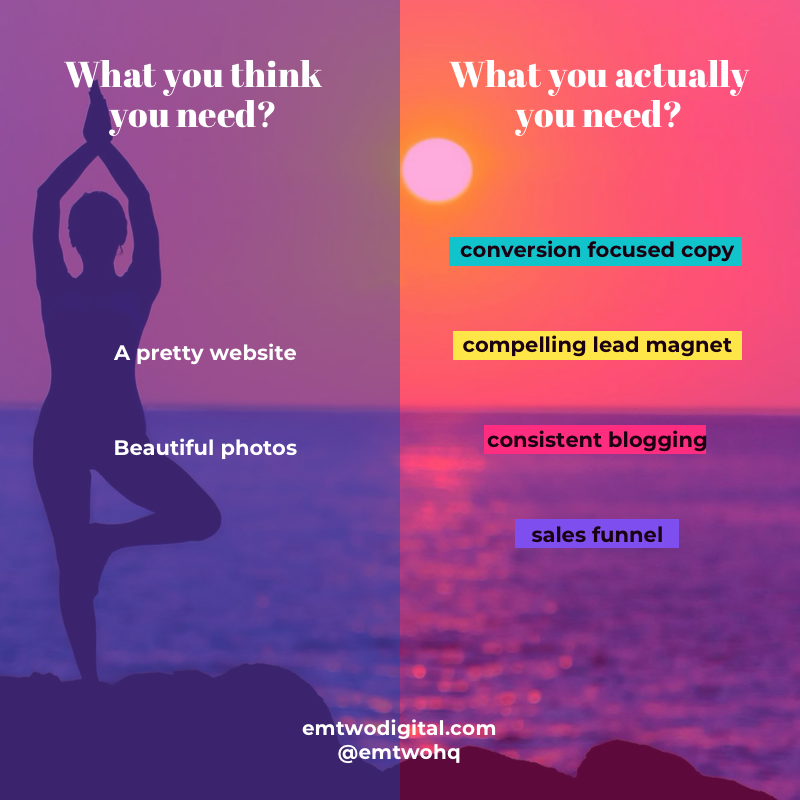 Why is funnel strategy so important?
doesn't leave any leads out
attracts the right kind of leads that want to work with you
gives you an edge against your competition
builds your trust and credibility
creates a long-term process for nurturing leads
Developing and understanding your online sales funnel is crucial to succeeding in any marketing campaign. A sales funnel will provide a clear picture of your customer's journey and how you can meet them where they are.
Are you ready to start capturing more leads?