As small business owners ourselves, we often struggle with what to blog about. Maybe that's not the greatest thing to admit, since we do consult with other small businesses on what they should be blogging about…however it's not always easy to see the answer for your own business. Just as it's far easier for us to design for others than it is to design for ourselves.
If there's on thing that's true about blogging it's that blogs help businesses. How do they do that?
Blogs help build your credibility by being transparent; being you
Blogs show your expertise by giving your clients things they need to know
Blogs allow your clients (and potential clients) to get to know you by being more than a voice on the other end of the line or an email address
Blogs deliver a platform for instant feedback
Blogs can also significantly effect your google ranking (who doesn't want a little piece of that pie?)
Now that we know why you should blog, we need to know what the hell to actually blog about?
The quick and fast rules:
Blog about topics that your target audience is interested in or needs help with
How do you know the answer to that?
Surveys – you can actually go out and ASK them what they need help with. This is a very straightforward and often underrated way to get feedback from your customers. (check out surveymonkey.com) You can also use twitter and facebook for this.
Emails – review client emails. What are their biggest frustrations? What are their most common questions? Chances are these same topics will be useful to other clients as well.
Google suggestions – we all use google so you have probably seen google give you suggestion based on what you type into the search box. These come from real searches from other people and you can use them to narrow in on what your niche is searching for. For example, our client Heather Jarvis might look up "student loan" and see this:

Then based on this information, she could write blog posts about any or all of those topics.
Ask in your newsletter – you have a newsletter right? Good! (if you don't we can help you set one up) The best newsletters engage your readers. A perfect way to do that is to ask them what they need help with. You might think they'll get annoyed but in reality, they'll be happy that you actually care about them enough to ask. Trust me.
Hang out with them – if your business is local, you could become a member of your local chamber of commerce or networking groups (check out meetup.com) or for online businesses visit forums and message boards, social media sites and blogs.
These are just a few simple and easy suggestions on honing in to your target market. What's your biggest challenge when it comes to blogging for your business? (see what I just did there? I'm sneaky!)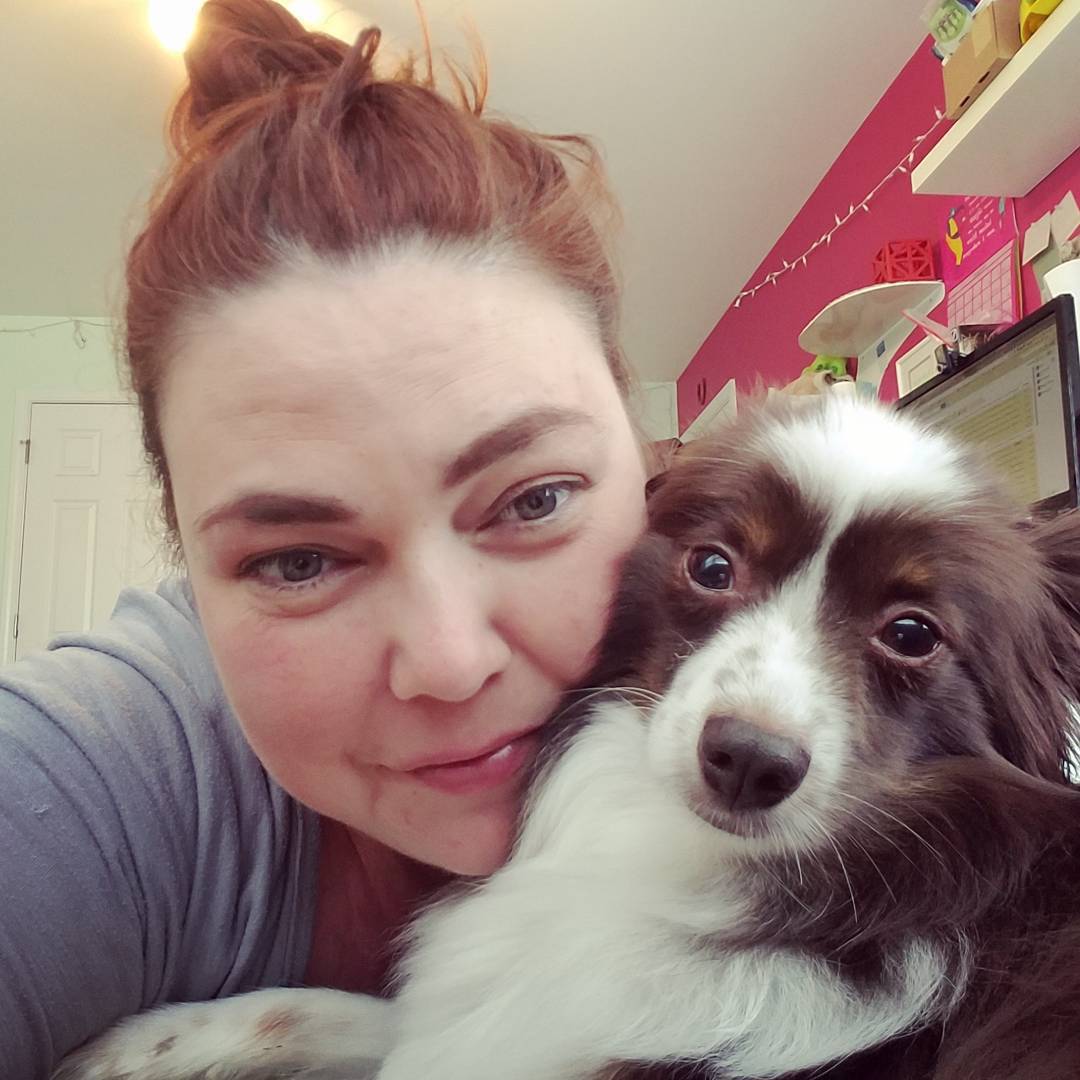 (she/her) I'm a brand strategist, award-winning designer, business consultant, and artist. You can usually find me being followed (herded) by a pack of dogs with paint on my face. I dream of living on a huge farm with a bunch of goats, chickens, and dogs. And my husband too.