Modern society moves at a fast pace, and many business owners work hard to keep up. Although it may get overlooked, your website may be the difference between securing a client or customer, or unknowingly turning him away. When it pertains to business, a clean and updated website is more valuable than one that is dated and old. Before you begin to overhaul your website, take a few minutes to understand the perils of a dated website and how a new one can be beneficial.
Tackling a Dated Website
If your website is looking old and dated, it is probably time for a change – and fast. Your main issue may be that you do not have an easy way to update your website content, or adding new information might seem too time-consuming.
Fortunately, there are ways to get around these common problems while creating a modern and fresh website in the process. The first step is to figure out what your website needs in order to become a noteworthy part of your business once again. You may need to reach out to friends, family members, and loyal customers to get valuable input on how to improve your website.
Evaluate Content
For many business owners, one of the most valuable improvements that can be made to an old website is to closely examine the content of each page. In doing so, you will likely find that the content is generally dated and stale. Whether it is old news, dated information, or out-of-date media, such as pictures and videos (especially those that do not work), it is time for an overhaul. The good news is that cleaning up your website is relatively simple. To get started on your dated website, try out the following suggestions:
Replace dated content – any content that is out-of-date should be replaced with new and relevant copy. A good idea is to start looking at your news or calendar of events pages – if you have those. Add in something new for your customers.
Test your links – broken website links, even if it is just one or two, can signal to visitors that you do not have time, or do not wish to make an effort to keep your website in good working order. To resolve this problem, click through your links to make sure that they are all working. If you have media, such as videos or photos, now is the time to make sure that these items work as well.
Update your "about " page – as time continues, so does your personal and professional life. Take a few minutes to look at your profile or "about" page, which may very well need updating. Customers and potential clients should have an updated resource where they can find out more information about you or your business.
When to Seek a Professional
Sometimes there's too many obstacles in your way or your old website was built so that it wasn't easy for you to update content. That's when it's time to seek a professional web design and development company. You might not even need a complete redesign.
A good web design company will talk to you about the goals for your site and help you to determine the next best steps. That might include keeping the design, but implementing a Content Management System so you can keep on top of your content and updates. Or re-aligning your existing site so that you are putting your best foot forward by fine-tuning what you have so you can reach the best possible outcome.
There's no one size fits all, which is a good thing because you're business is as unique as you are.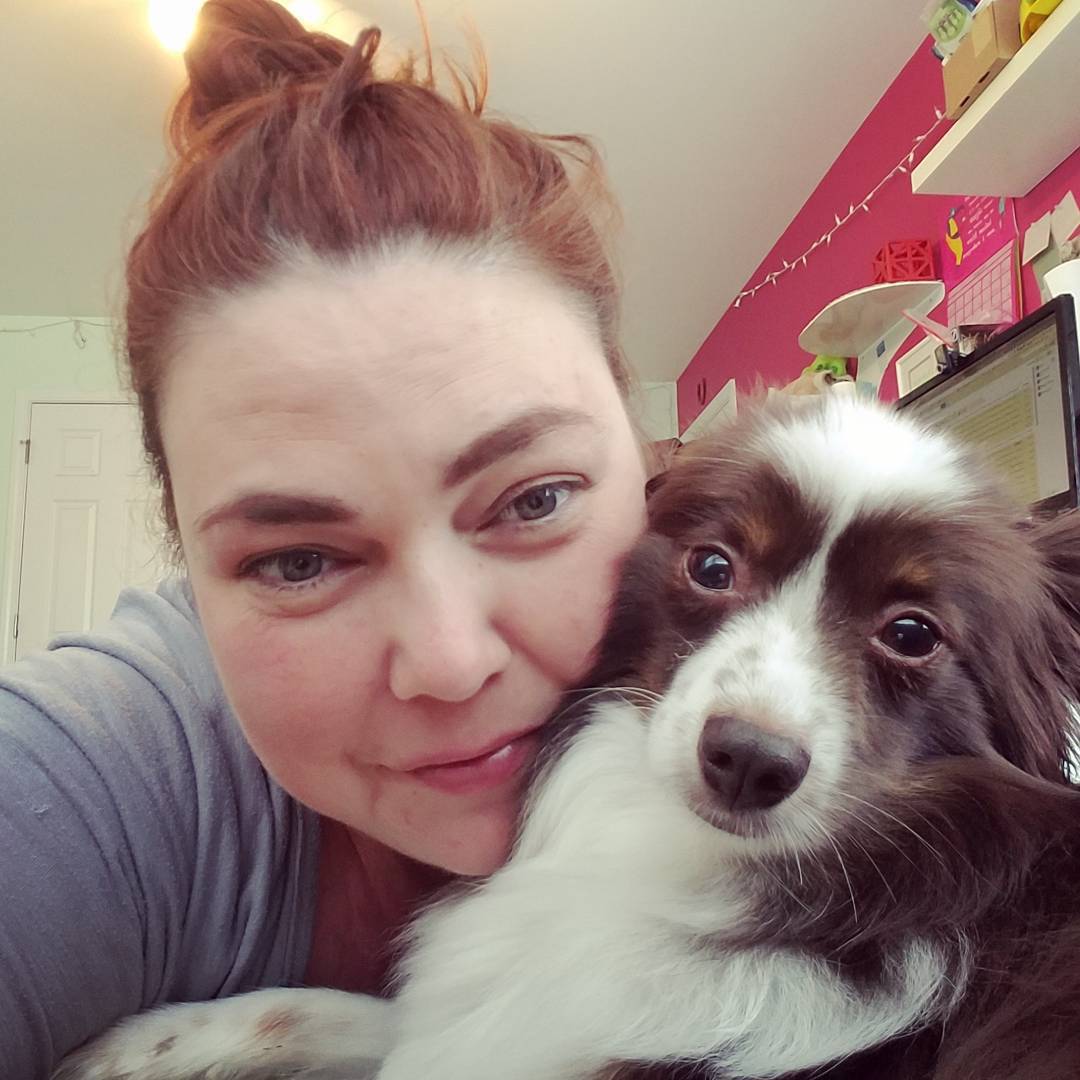 (she/her) I'm a brand strategist, award-winning designer, business consultant, and artist. You can usually find me being followed (herded) by a pack of dogs with paint on my face. I dream of living on a huge farm with a bunch of goats, chickens, and dogs. And my husband too.