If you're not familiar with feedreaders, they are a great way to organize multiple sources/websites in one consolidated location. Kinda like bookmarks but without the need to remember to go through your bookmarks every day, because that's so 2004.
For a long time, I used Feedburner but when google reader became defunct, I moved over to other platforms. Some of them were okay but for the most part, I stopped using them because they either went out of business or didn't really deliver.
I recently learned about follow.it, and started using it for this site (see the subscribe box in the sidebar) and I thought I'd share more about it here.
What is follow.it?
Follow.it is a feedreader, yes, but it's also a way to turn visitors into subscribers, send them notifications about new content you're creating, and then get those subscribers back to your site.
Does that sound like a funnel to you?
It is and I love it. Follow.it worked really hard to figure out a way for publishers to acquire new subscribers and get them coming back to their site. As we already know, only 2-4% of initial website visits will result in a conversion, so this is another way to capture your visitors and provide them with value (updated blog content) and then get them to come back to your site later to reengage with your services/offer.
Customizations for Subscribers
A lot of subscription tools only think about the publishers, but really the most important users are subscribers. We need subscribers to see the content they want to see and Follow.it gives subscribers various options to customize the information they receive using filters, which can be broken down by keywords, tags, authors, and even popularity.
Email Notifications
The inbox is still where most people live on the internet. More than 50% of people check their email at least TEN times a day (I KNOW!). The great thing about Follow.it is that they automatically check your website for updates and if there's new content, they send out a notification to all your subscribers. BOOM!
No extra work on your part and your subscribers are getting the latest news from you right in their inbox.
Easy to setup
Follow.it makes it super easy to add a subscribe to your website and there are multiple customization options available. It's basically plug-and-play. I was able to get our setup in less than 5 minutes!
They also provide thorough documentation, including a how to on moving from feedburner to follow.it.
Pricing
Follow.it offers a free plan that covers most of what you'll need to get started. But they also offer two paid options with additional benefits like statistics and changing the subject line for your emails. Check out their pricing page for more details, because there are a lot of extras!
Both of the paid plans are based on follower count and very affordable. For example, it would be approximately $25/mo for 2500 followers on the highest (super cool) plan.
Statistics
If you do decide to go with a paid plan, statistics are included, which I highly recommend. What we don't measure, we can't change.
From total follower count…
To the number of clicks on messages. Knowing what content resonates with your audience is key in understanding additional content you should be creating.
Overall I'm really excited to see where follow.it continues to go with their product. I'm loving the email notifications and the statistics. And the fact that it's so easy to set up is great.
So if you haven't already, go to the sidebar and follow our blog so you can get our updates in your inbox right away. And let me know if you decide to use follow.it on your own blog. I don't think you'll be disappointed.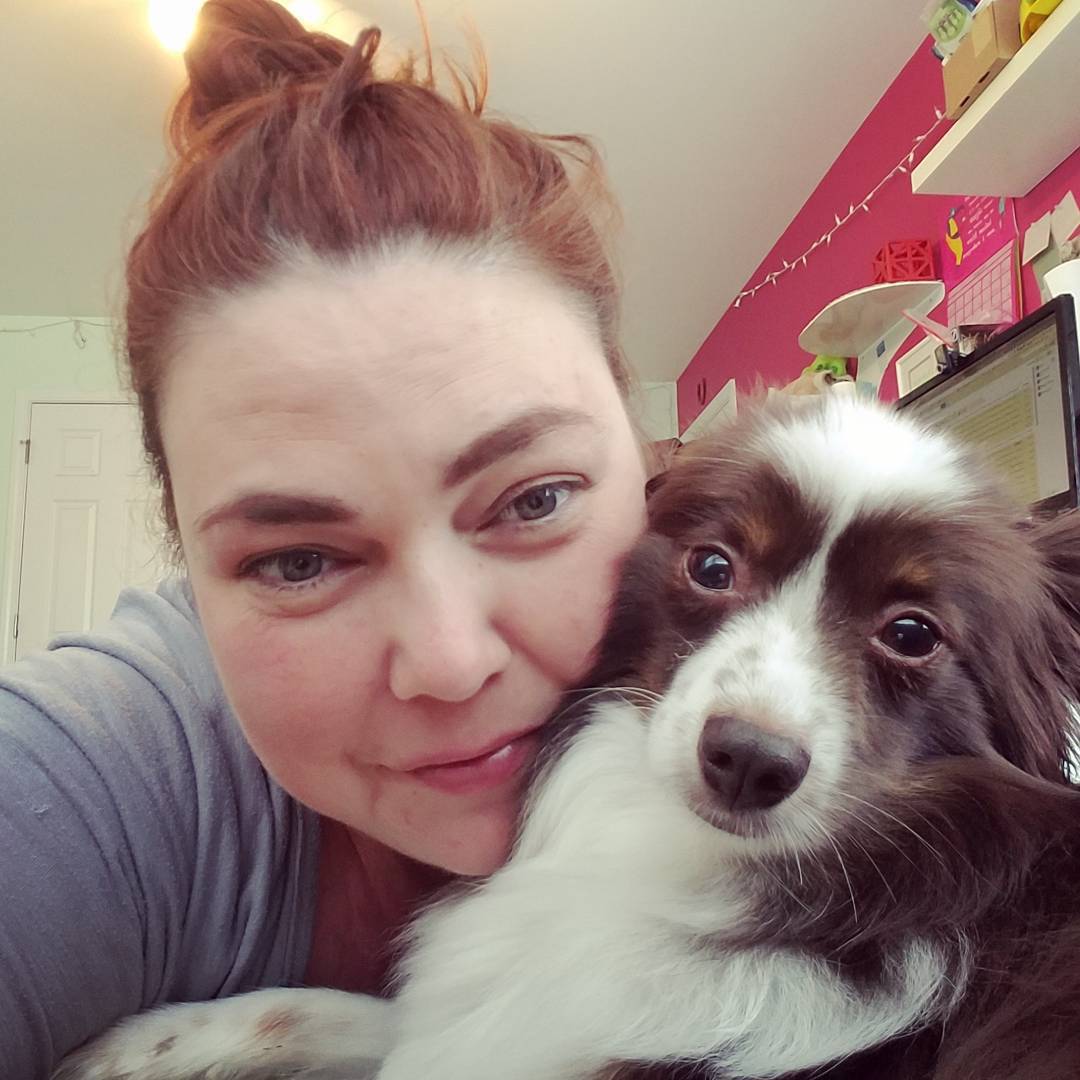 (she/her) I'm a brand strategist, award-winning designer, business consultant, and artist. You can usually find me being followed (herded) by a pack of dogs with paint on my face. I dream of living on a huge farm with a bunch of goats, chickens, and dogs. And my husband too.