We don't know how to effectively use our blog to get results
The Problem
You're churning out content but it's not really helping or you don't know what is working and what isn't. It's basically a guessing game at this point. You know you need regular content but you aren't sure the best kind to create or what topics you should be covering.
Our Solution
Let's stop guessing immediately. You need to define what you're blogging and what business goals it supports. From there, it's important to determine how your posts will fit into your buyer's journey. Together we will create an ideal customer persona and then develop a content plan and schedule.
Did you know?
The best blogs teach. Before you write your next blog post ask yourself, "how will this benefit my customer?" and if it doesn't, either find a connection or skip it.
Utterly professional web design. Working with EMTWO was a delight; they created beautiful designs which represent what we needed beautifully. We're so impressed we've been repeat customers. Cannot recommend EMTWO enough.
What does effictive blogging look like?
Customer Focus
Writing content that is geared towards your target audience is crucial to blogging success. When you know who you are speaking to, it's easier to create the content they want to hear.
Compelling Content
That starts with creating a title that sparks interest. From their your focus should be on content that is actionable and provides answers to your target audience's pain and/or problem.
Original & Engaging
Original and engaging content will create raving fans who will hang on your every word. They will also consistently come back to hear more of what you have to say and share it within their own web ecosystem.
Be Consistent
Pick a posting schedule and stick to it. It can be once a week, or twice a month. Having a plan will give you the opportunity to dedicate time and resources to creating your content instead of winging it.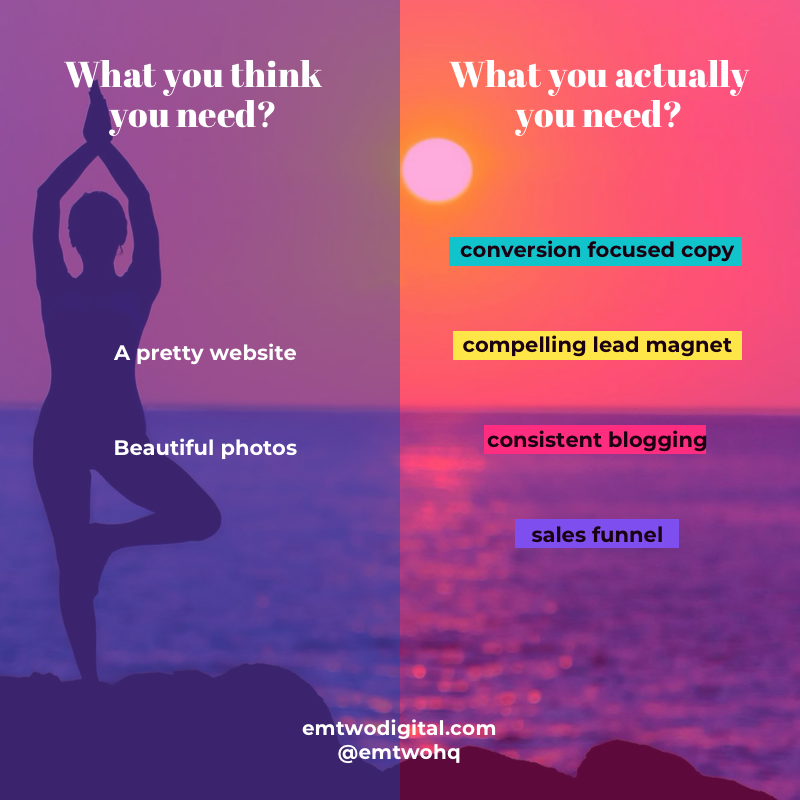 Benefits of blogging for your business
Increases search engine traffic
Builds your brand voice
Positions you as an expert
Increases inbound traffic
Builds community
Positions your website as a resource
Helps generate inbound links
You can easily find 10-20 more reasons to blog for your business. It's a simple way to connect with your audience and generate more leads. We recommend blogging to almost 90%+ of our clients.
Are you ready to start a blogging strategy?