Coronavirus talk is everywhere and rightfully so. We are seeing unprecedented action by local, state, and federal governments. Is your veterinary clinic prepared for the Coronavirus? Business, as we know it, may change for the foreseeable future and it's time to start preparing and implementing ways for us to continue to help those who need us.
Thankfully pets can't get coronavirus but they can still get sick or injured and need the care of a veterinarian.
How can you get your veterinary clinic prepared for the coronavirus?
The focus should be on keeping your staff safe and pet parents safe through minimal contact and social distancing.
Telemedicine/Connected Care
Offer telemedicine options so that pet parents with non-emergency situations can still get care for their pet without leaving home. It doesn't have to be difficult or video-based. While this doesn't cover everyone, it can reduce the number of patients that need to come in, which reduces the number of people out, etc, etc. Let's use the technology we have during this time to help all of us.
Drive-up/curb-side services
Sometimes you need to see the pet. My local vet does a drive-up rabies clinic once a month. Something very similar can be implemented where pet parents can bring their animal to your veterinary clinic and remain in their vehicles. A tech comes out and takes the pet in for their visit (using their own leash) and then brings the pet back out to the vehicle to be crated/leashed by the owner.
You can also do this for meds and food pickup. Limit human interaction as much as possible.
No-touch checkout
Start implementing no-touch checkout by using online services for sending invoices and accepting payment online.
Online ordering
Encourage your patients to use online ordering for meds and food whenever possible. If you don't have an online pharmacy yet, you can start taking phone orders with curbside pickup. You don't need all the technology to get through this though it can be helpful.
Amp up cleaning protocols
Pretend you just got a case of 13 puppies with parvo that can also be transmitted to humans. Increase disinfecting by 10x including all touch surfaces. Get rid of community things like treat jars, candy bowls, PENS, etc. If you have one of those pens that are attached to a signature pad, disinfect it after every patient or stop using it completely and go to no-touch checkout (see above).
Communicate Communicate Communicate
Get on social media and let people know what to expect and how you are handling this. Explain new protocols and procedures, walk them through what they can expect and what you are doing to protect them while still providing care for their sick pet.
Things are going to take longer
That's just the cold-hard truth. Expect it and plan for it now. Staff will get sick and need to be home for long periods. You may need to close down completely. Can you do mobile curb-side visits? It's time to start thinking outside the walls of your clinic.
What happens if people can't leave their homes at all?
I think we'll need to turn a lot more to telemedicine which is why it's the first thing in this list. Pets are still going to get sick. To be clear, not from coronavirus but in general. And while human care is, of course, important during this pandemic, the lives of our pet still matter.
How can I help support you?
If you need help getting things online or with communications, please reach out to us.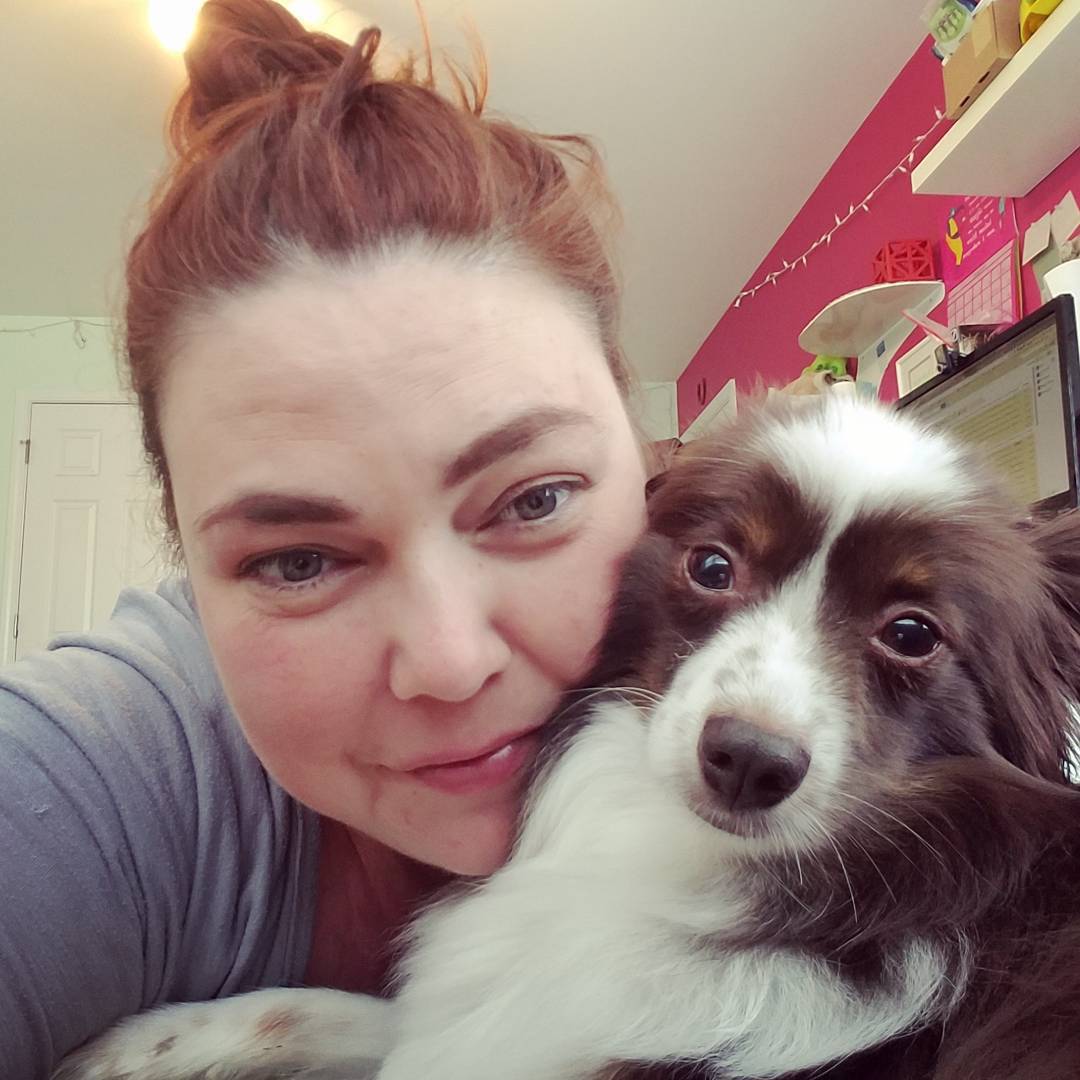 (she/her) I'm a brand strategist, award-winning designer, business consultant, and artist. You can usually find me being followed (herded) by a pack of dogs with paint on my face. I dream of living on a huge farm with a bunch of goats, chickens, and dogs. And my husband too.