If you want to build your brand online, the first thing you should know is it will probably be easier than you could imagine.
Do not let the thought of putting yourself and your business out there scare you. Instead, think of it as an open invitation to show everyone what YOU have to offer, and what sets YOUR COMPANY apart from all others.
There are several suggestions for you to consider as you are getting ready to take the plunge. But I promise, these are not scary and you might just have too much fun with it – or maybe that's just me!
The Web is not Anonymous
For many people, this is one of the most important points to consider. Nearly anything that you post on the web is visible to others. Just as the web has continued to grow and expand – thanks in large part to social media – so has the number of people who can access your information, at any time.
Whether it is pictures, messages, videos, or a post, you need to remember that any information you provide is no longer private; even if you delete it…nothing is every really deleted from the internet.
However, you should not let this thought scare you. If you are building your brand online, you will want – and need – to let people know who you and your company are, and why you matter. I just always tell my clients, that if you don't want the world to see something, then don't share it on the internet.
It's a golden rule to live by in your personal life and business.
Design is Important
Hey, a web designer telling you design is important? Well, duh!
The last thing customers want to see is a company that tries to build itself up without having a good design to do so.
Just think — would you want to browse a website that is disorganized and difficult to navigate?
Or how about a website that doesn't work on your phone or tablet?
I hate going to a website and not being able to find a simple way to contact the company. That happens a lot more times than you would think.
Once your design is made public, you should expect to have a large number of people viewing it, within a relatively short period of time.
When you (or your web designer) are putting your design together, remember that it should reflect what you want your brand image to say about your company. Not just look good, but does it comfy the feeling and vibe your company has.
Hiring a professional may not be necessary when designing your website, as there are a number of resources available, some of which are free. Keep in mind that using those resources can prove to be difficult and other people can use them too. So how authentic and original are you being when Sally Shoe's and Joe's Coffee is using the same website design.
Watch What Others are Doing
No, we don't mean copy what they are doing. That wouldn't be cool.
Keep your company relevant and interesting by staying on top of the latest news, trends, or whatever else is most applicable to the type of work that you do. Subscribe to interesting twitter feeds, or set up a Google Alert that allows you to stay on top of the latest news and events in your industry.
Keeping your company interesting and fresh is one of the best ways to build your online brand. If you have the latest news, products, or media, why would your customers go anywhere else? Make this information accessible and visible, so that your customers can see these latest bits as well.
Make your Online Name Memorable
This is a rather simple tip, but it goes a long way. If you are setting up a website for Sally's Shoes, for example, you will want to incorporate the company name into the URL. It is much easier for customers to find and remember a web address like http://www.sallysshoes.com then it would be to remember Sally's Shoes website is http://www.comfyhipeverydayshoes.com unless of course you sell comfy hip everyday shoes and it makes sense.
Make sure it makes sense for what you are doing.
Get Started Today
The above suggestions are just the start of building a successful brand online. But you have to start somewhere. Today is the day. There's no reason to put it off any longer because then it just becomes bigger than it needs to be. Start now!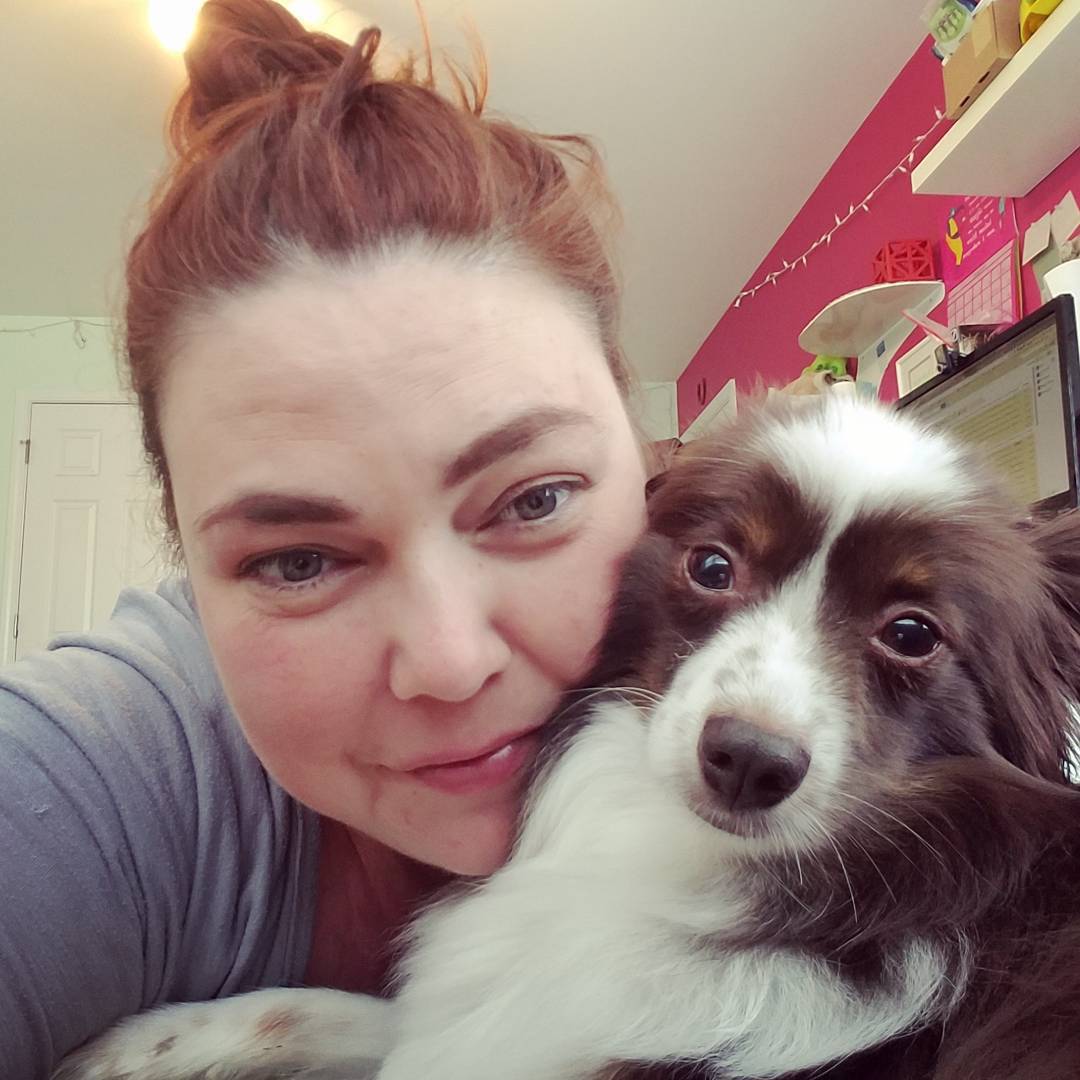 (she/her) I'm a brand strategist, award-winning designer, business consultant, and artist. You can usually find me being followed (herded) by a pack of dogs with paint on my face. I dream of living on a huge farm with a bunch of goats, chickens, and dogs. And my husband too.