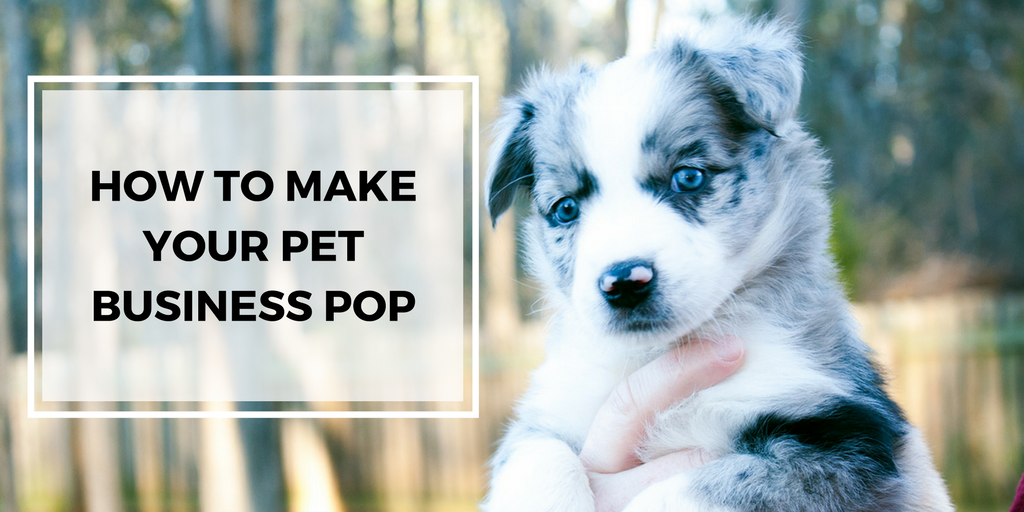 The pet business industry accounted for nearly 70 billion dollars last year in the U.S. alone. And this trend of spoiling our furry friends is only going to continue. That's great news if you're in the industry. Opportunity is everywhere! But with opportunity comes stiff competition. With so many options for the customer, how can you make your business stand out? Offering consistently great service is the key to any business's success. But beyond that, you must have a plan. The following tips will help you set yourself and your business ahead of the pack.
Know Your Brand
You're in the pet industry because you love animals. That is a great first step, but the same is true of each of your competitors. If you want to stand out, you need to have a clear brand direction. Your customers' experience in your store or online should accurately reflect your values as an entrepreneur. Think about the adjectives that you hope to immediately conjure in the minds of your clients. Make sure that every element of your business is working toward creating that atmosphere. If, for example, you're positioning yourself as a luxurious pet grooming spa, your shop cannot smell like wet dogs. Customers make quick impressions based on what they see, smell, and feel. In an oversaturated market, you cannot afford to make a poor first impression.
Know Your Competition
Before you can hope to stand out from the crowd, you must know what the crowd is doing. Not every pet business is created equally. And getting to know how other companies around you operate can give you a competitive advantage. Gauge their online presence, in-store policies, and methods of outreach. Actually visit other shops and pay attention to the impressions they leave on you. Take what works and improve upon it with your own style. Leave the rest behind.
Create an Unmatched Experience
Turn your pet business into a destination spot. Your two and four-legged customers should want to be there. Invest time and resources in figuring out how to wow your customers. How can you create an atmosphere that makes them not only come back for more but spread the word about how great their visit was? By focusing on the user experience, you can set yourself apart from your competitors. From your signage out front to the courteousness of your staff to the amenities and services you provide, every marketing decision you make is crucial.
Don't Just Advertise; Have a Complete Marketing Strategy
Getting the attention your business deserves requires strategy and hard work. A comprehensive marketing plan will take you further than skill alone. There are so many options for how to get the word out creatively. A haphazard website and random social media posts won't do. A customer's opinion of your website is formed within seconds. Your marketing efforts help establish your brand identity. The reality is there might not be much of an actual difference between the services you and a nearby competitor offer. However, with proper marketing, you can target the right customers and build a reputation that causes them to favor your shop. We love helping pet business owners establish their brands. That's what makes our story unique as a branding and design team. Just like you, we love pets so much it's our business!
Make Your Pet Business Pop
Are you ready to really wow your customers? Do you want your business to lead the pack? Of course! And we're happy to help you. Share your story with us and we'll see if we're a good fit for your business. In no time, your business will be best in show!
About the author