If you want to get to the top of Google, you need to be able to answer those burning questions that your customers have about your services. Sounds easy, right?
In order to get to the 'delighted customer' stage, you need to be able to be seen by potential customers and appear in their search results. Then they'll start to notice you.
If your website isn't on top of the Google search results, attracting people looking for an amazing service like yours, then you won't get any traffic to your site. You want an online presence that will attract people to your website and get you that number one spot on the SERP (search engine results page).
Google has really upped its algorithms in recent years and it's not an easy accomplishment to get to the top of the SERP. You need to put a lot of effort into your website and your SEO (search engine optimization).
So, the big question is, how do you get to the top of Google search results?
Produce High-Quality Content
Content is king and it always will be, so there isn't any point in trying to ignore it! Without content on your website, you won't have any material for Google to rank. The only way to start the climb to the top is to put in the effort to provide insightful, helpful, and engaging pieces of copy.
But, how often should you be posting content to your website?
The more, the better. Too vague?
Ok, try blogging at least twice a month, minimum.
Blogging once a week? Fantastic!
Updating your service list once a month? Perfect!
Posting a photo once a year? Bad.
If you are consistently publishing unique content on your website, you'll be able to attract more of your target audience to your company. They'll be intrigued by the knowledge you're spreading and want to know more about you – and perhaps even schedule a check-up. To do this though, you really need to be writing content that is accurate, helpful, and provides value to your customers.
To stay on top of your content creation, you can always build a content calendar to help keep you organized, and on top of your workload.
Whether you publish articles weekly or monthly you'll be able to generate more trust with your audience the more you write – which will generate more traffic to your website and push you further to the top of the Google ranking page.
Long Tail Keywords Are Key
Not sure what a keyword is? A keyword (or key phrase) is what people type into Google when they're looking for an answer to something.
Thinking that you can rank on Google by using any old set of keywords is quite unrealistic. If you stuff your content with random keywords it won't help your ranking – but it might actually cause your site to be penalized by Google.
Long-tail keywords, however, are the perfect way to attract the right people to your website. Long-tail keywords usually consist of three words or more, and unlike regular, run-of-the-mill keywords, they are a lot more natural and include phrases that are valuable to your customers.
When using long-tail keywords you'll be more likely to show up during a search related to your specific niche within the industry.
Here are some examples for you:
| | |
| --- | --- |
| Short tail keywords | Long tail keywords |
| Vets | Exotic vets near me |
| Horse teeth problem | How do I know if my horse has teeth problems? |
| Dog scratching | Why is my dog itching so much? |
Generate Good Backlinks
There's a high value for backlinks when it comes to pleasing Google. Especially if these are trustworthy, well-sourced backlinks. The higher number of backlinks you have will indicate to Google that you're a trustworthy site. These backlinks do need to be credible and come from trustworthy sources.
A word of warning – many link building tactics or quick fixes won't supply you with well-respected sources, which is why it's important to go about getting your backlinks carefully. An uncredited source could get you more penalties than benefits.
Improve Your Site's Navigation
Google wants to provide the best experience for its users and for this reason alone, Google will rank a site higher on its results page if it demonstrates a positive user experience (UX).
One of the most important parts of having a positive UX is making sure that your audience can easily navigate your website.
If your visitors can't find what they're looking for almost immediately (we're talking within three clicks) after loading your website then they're probably going to leave your site and forget about it. This will have a negative effect on your SEO as it'll impact your bounce rates (Google jargon for 'people visited and left immediately') and the time visitors spend on your site. This will all have an effect on your position on the results page.
Apart from this, poor navigation will leave your users with a negative perception of your business which will then lead them to look at your competitors instead of you.
Having a well developed and clear navigational structure on your website is an important step in helping your visitors find what they're looking for on your site.
Try to keep in mind that if it takes more than 3 clicks for a user to find what they're looking for on your page then this means your UX is poor and will need to be improved if you want to get to the top of the results page.
Increase Your Vet Website's Page Speed
Your audience won't be too much of a fan of a website that leaves them waiting. Improving your page speed will increase the number of people who visit your website and stay longer.
The slower your page speed is, the higher chance there is that your customers are going to bounce off your website and head straight onto your competitors'. This means you're sending your customers straight to the opposition.
This is especially true when it comes to mobile users. They'll often click away from a site in less than three seconds if it doesn't load. If you want to keep your audience engaged and Google impressed, make sure your website loads quickly on all devices.
We hope you enjoyed our blog on how to get to the top of Google. We want to help you get the most out of your SEO and get you all the appointments you can handle.
If you're interested in working with us to get your website in fighting shape for Google then reach out now.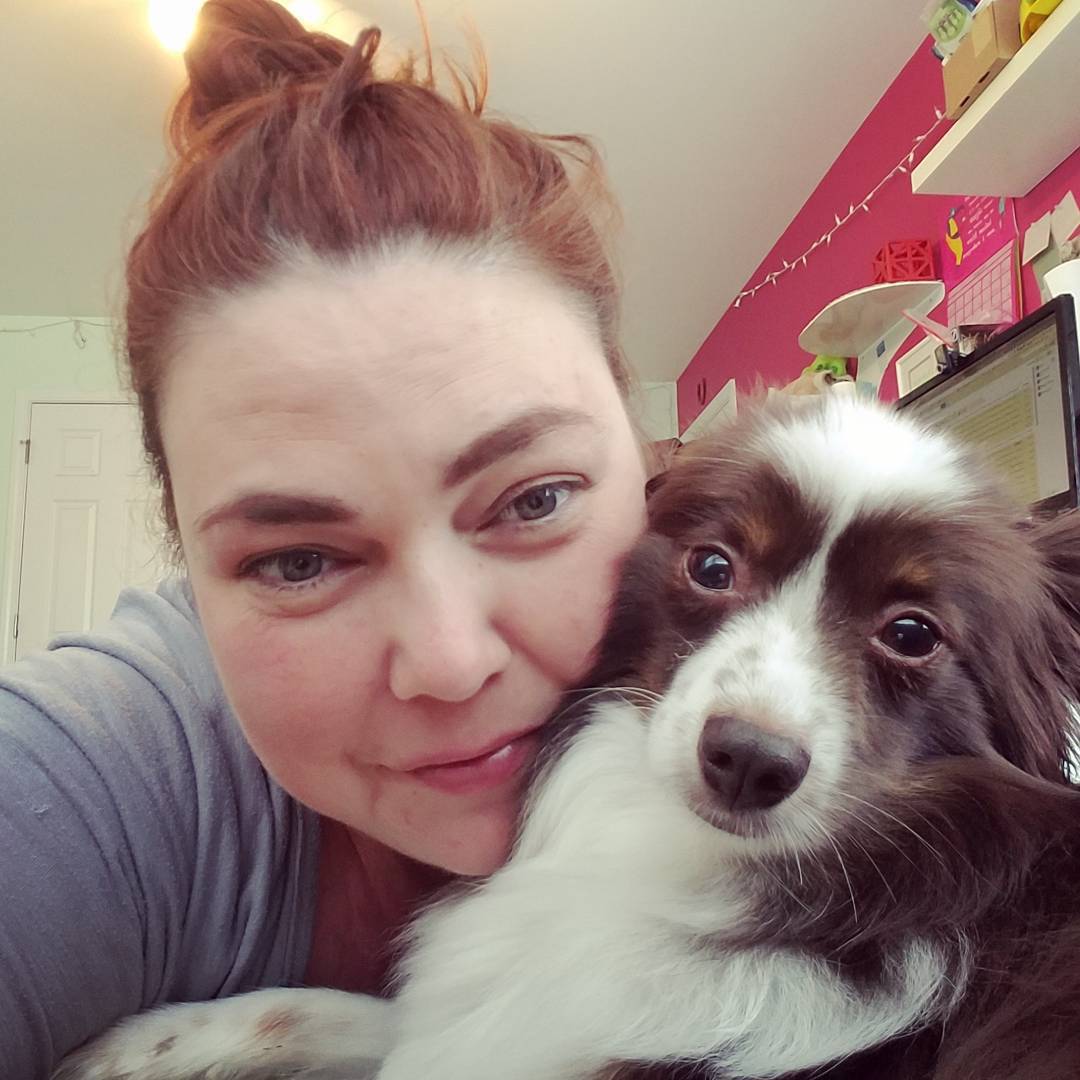 (she/her) I'm a brand strategist, award-winning designer, business consultant, and artist. You can usually find me being followed (herded) by a pack of dogs with paint on my face. I dream of living on a huge farm with a bunch of goats, chickens, and dogs. And my husband too.