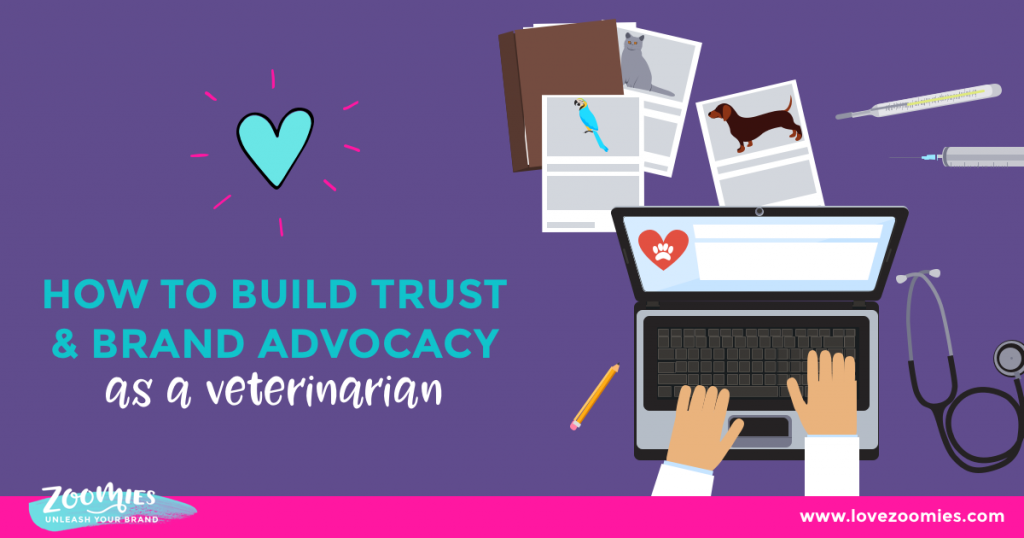 As the owner of a veterinary clinic, you likely consider yourself to be an advocate of sorts for your furry patients, as well as their owners. But are you aware that your advocacy should extend beyond your physical office? The Internet has changed the marketing landscape for the better. Now, even the smallest brands have the opportunity to generate business through their web presence. Of course, that all depends on how well you build trust and brand advocacy, which is often easier said than done. Here's a rundown of everything you need to know about how you can use advocacy marketing to win over customers.
Facilitate Customer Feedback
The best way to encourage brand advocacy is through your online reviews. If you haven't already, ensure that your office is on any and every popular review website you can think of. That extends to sites like Yelp, Google, Facebook, and specialist sites like VetRatingz. The more chances a customer has to review your service, the better your chances of turning a customer into a brand advocate. The benefits of online reviews are twofold: First, and most obvious, is that a positive review generates trust. Make no mistake, customers do indeed value the feedback of others. In fact, they value reviews so much that many consider a review to be as important as a personal recommendation. But a robust library of reviews can also help your office's SEO efforts. The more reviews you collect, the more searchable your business is.
Create Content in Your Own Voice
Your own voice as a veterinarian is one of the strongest tools you have. However, you'll need to make sure that you're voicing your expertise on a regular basis. It's time to sharpen your skills as a marketer and establish a content creation plan. 'Content creation' may sound intimidating, but it doesn't need to be. Even if you publish a few short blogs a week, you'll boost your brand's SEO and have a large list of content to share across your social channels. But when you're creating that brilliant content, make sure to do so in your own voice. People trust content that seems real and warm. If you're silly and sarcastic, have that come across in your content. If you're more serious and straight-laced, that's okay too. But your content needs to sound like YOU in order to establish trust.
Respond to Comments
One of the best ways to serve as a brand advocate while establishing trust is to interact with your customers. But ensure that your interactions enhance the customer's experience. For instance, if a user comes to you with a question, liking their comment on Facebook isn't as helpful as responding to their question. Today's customer uses social channels as a makeshift customer service platform, so expect to answer plenty of questions. A great way to make sure you don't miss out on anything is to create a Google Alert for your business. Whenever someone posts a comment or review about your brand, you'll receive a notification and can respond.
Brand Advocacy And Trust Matter More Than Ever
To run a successful business in today's competitive market, you'll need to step up your digital marketing strategy. Using your online channels to establish trust and brand advocacy can ensure that you continue to get a steady stream of new patients for years to come. Want to know how you can maximize your brand's potential? Sign up for a brand rescue strategy today to discover the hidden problems that could be holding your office back.
About the author