We are so excited to show you the new Fuzzy Pawz Rescue website. Animal rescue is something we at Emtwo HQ are really passionate about. We love our animals like they are our kids (to the dismay of many I'm sure) and we think the people who work tirelessly day after day to rescue and save homeless pets are pretty damn special. So to work with such an amazing group like Fuzzy Pawz has been amazing and fun! Who doesn't want to look at the most adorable kittens and puppies all day?
Before
No content management system – flat html files painlessly needed to be updated one by one
Table Layout with inline styles made updating difficult and inconsistent
No heirarchy of content made the site feel clunky and difficult to navigate
No Search Engine data = Limited exposure = Sad Animals
iframes within iframes within tables
No clear calls to action – Where do people go? What should they do? Who knows!
Thankfully we were able to clear all of those before issues up with a brand new site with a fresh sunny new site.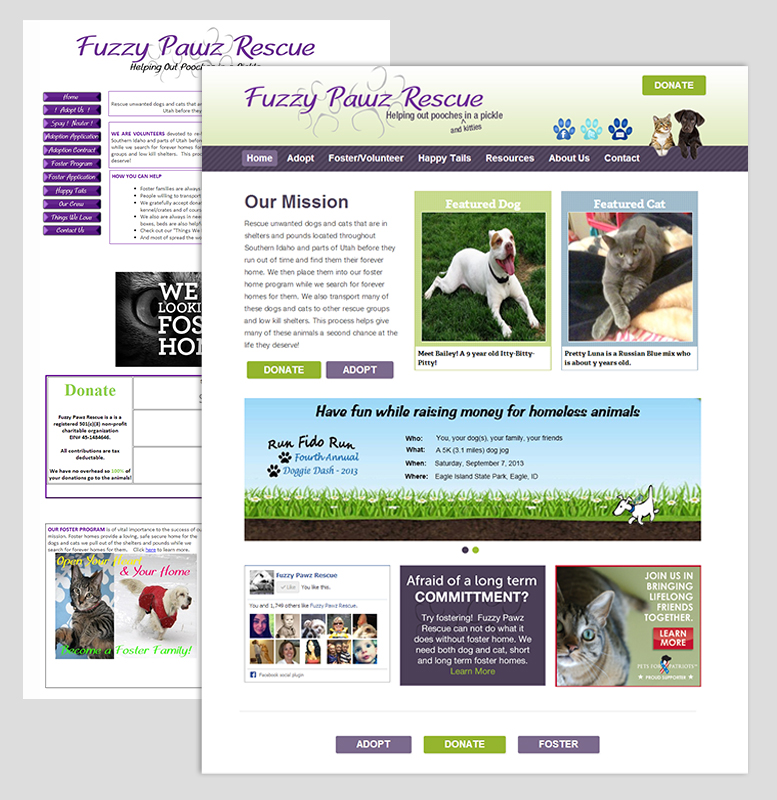 After
WordPress manages all site content, delivering up-to-the-moment information
HTML/CSS layout which plays nicely with google, bing, and yahoo
Clear heirarchy of content with robust structure
Search Friendly and Optimized where the client can update and manage search engine content on a per page basis
Iframes are gone, except for the Available Pets which is pulled in via a third party app that manages all animals
Clear and direct calls to action on every page. Adopt, Donate, Foster.
Modern design that is fun, warm and approachable; showcasing Fuzzy Pawz Rescue as a legitimate 501(3)c non-profit focused on saving dogs and cats.
Full integrated site forms for contact, adoption application, and foster application – all managed and updated by the client in WordPress
We just want to thank Fuzzy Pawz Rescue for working with us and for saving the lives of so many innocent animals. You guys rock and we are so thankful for the work you do!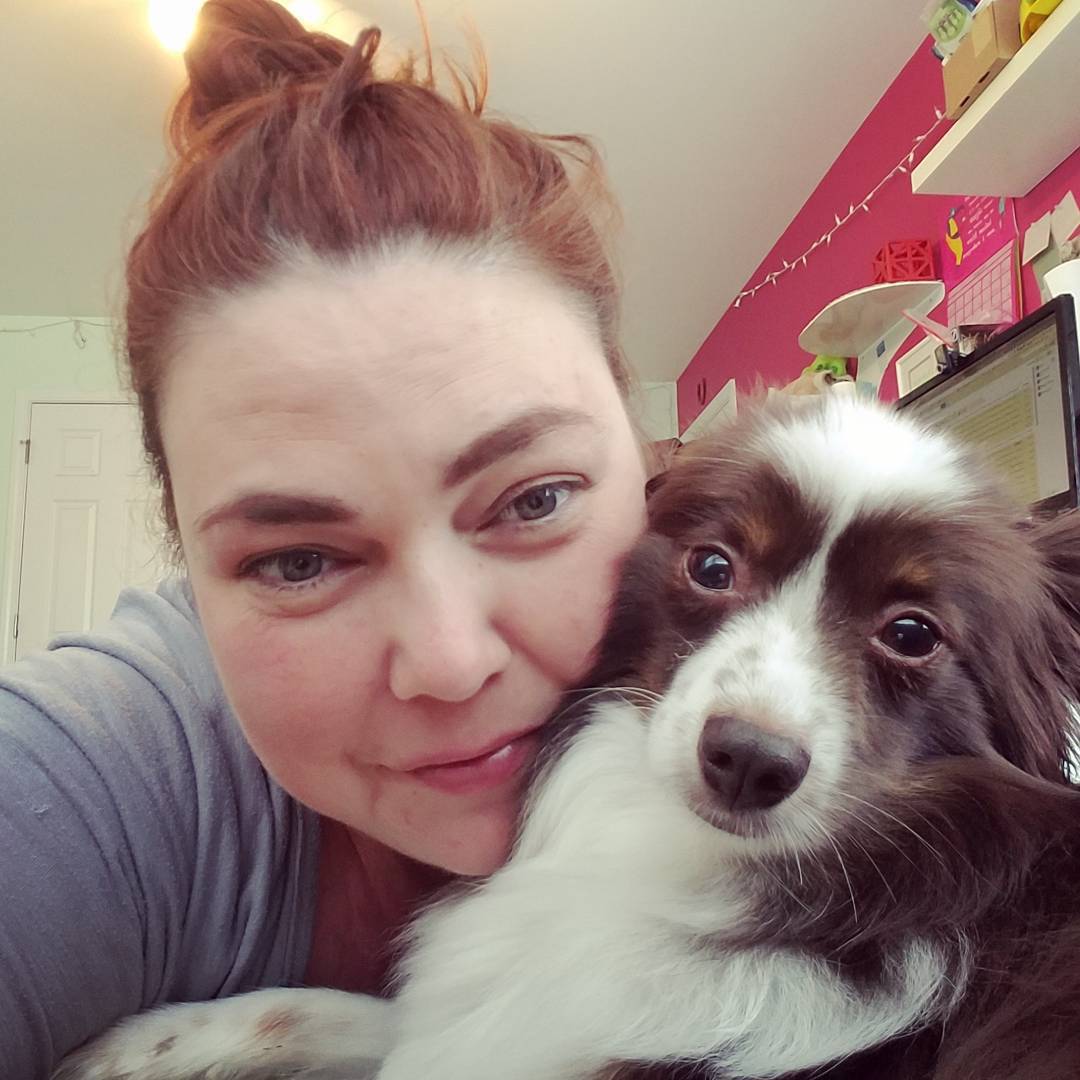 (she/her) I'm a brand strategist, award-winning designer, business consultant, and artist. You can usually find me being followed (herded) by a pack of dogs with paint on my face. I dream of living on a huge farm with a bunch of goats, chickens, and dogs. And my husband too.