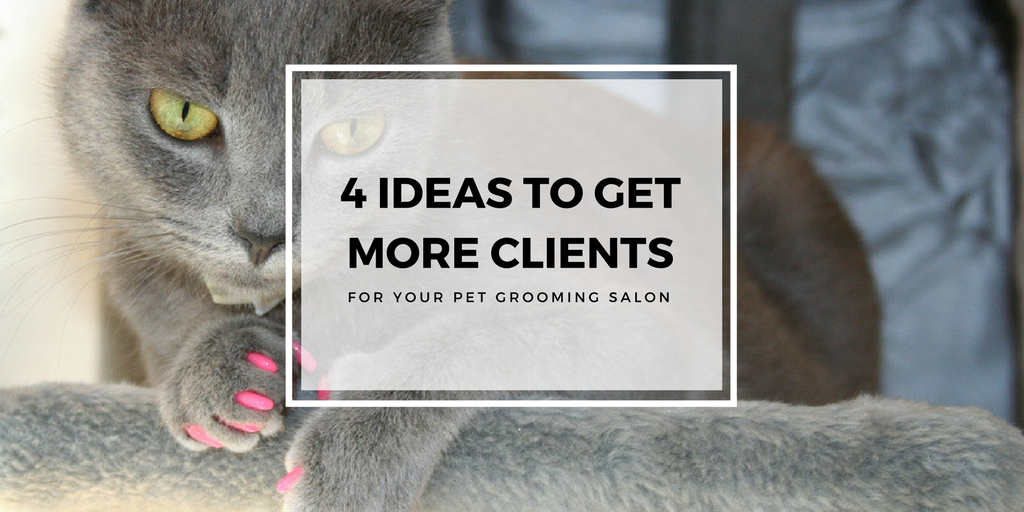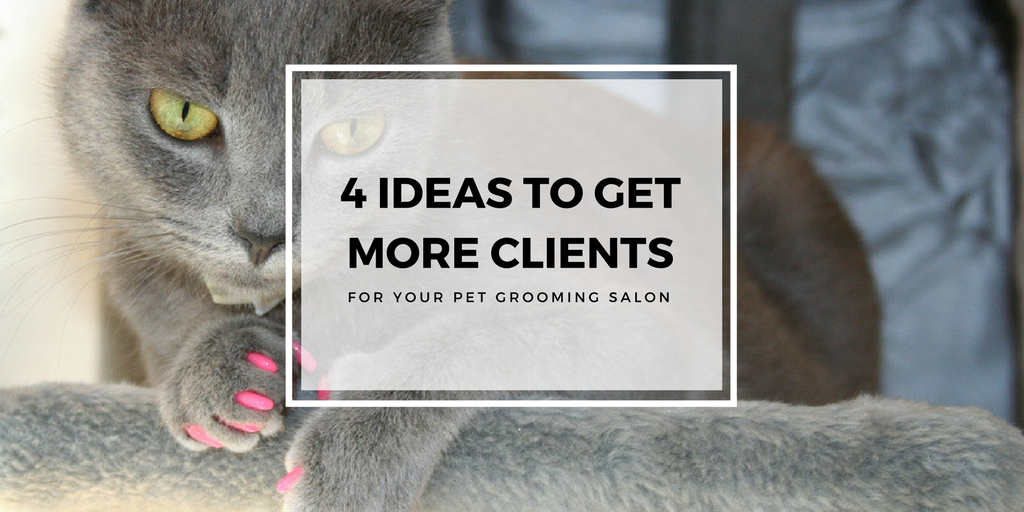 Did you know over 35% of Americans own dogs? Not only are they the most popular pet in the country, but it also means there are a lot of people out there looking for a pet grooming salon.
So how can you attract these clients and generate more business? Here are 4 proven ideas that will help your pet grooming salon grow to the next level.
1. Upsell Your Services
First, upsell your services. It costs 5 times more to attract a new customer than it does to retain your current customers.
Focus on the people that already utilize your services and provide them with new options that they'd be interested in.
Here are some great add-ons you can offer:
Flea products
Nail painting
Healthy treats
At home grooming products
And much more
The most effective way to upsell your services is to personalize the offer. While you are treating their pet you should notice potential concerns.
Things such as whether or not the dog is shedding a lot? Does he have a rash? By addressing these concerns not only will your customers have more trust in you but it's also a great way to generate a little extra income via a new hair removal brush or lotion sale.
2. Create Referral Incentives
The next tip is to create a referral incentive. The hardest part for most businesses is finding new customers, so why not let your clients do the work for you.
People with pets tend to hang around other people with pets. That means they are constantly talking and interacting with your target market.
Your clients will love getting discounts for recommending their friends over. And you'll love the new clients. Simply put it's a win-win marketing strategy.
3. Set Appointments
The third option is to set appointments as much as possible. Don't wait for people to call you. Instead, as soon as their appointment is over schedule the next one in advance.
Not only is this healthier for their pets, but it will also ensure that the money comes in on a consistent basis.
A bonus tip is to start up a rewards program. Rewards programs help your customers stay loyal, and tend to generate a lot more money.
DON'T KNOW WHERE TO START OR WHAT TO SAY?
I HAVE CREATED A SIMPLE SCRIPT TO HELP YOU DO JUST THAT.
IT'S FREE FOR YOU TO DOWNLOAD RIGHT NOW.
DOWNLOAD OUR SIMPLE SCRIPT TO SET MORE APPOINTMENTS!
4. Advertise Locally
Lastly, advertise your business locally. Before you begin advertising you'll need to make sure your brand is strong. We recommend getting a brand consultant to avoid any pitfalls.
Once your brand is strong. Go to your local newspaper and shelters and see if you can generate publicity. A coupon or press release are two easy and inexpensive ways to do that.
It's crucial at this point that you have a website. Websites help your reputation and reliability. Learn about why a website is non-negotiable.
This will help you to find new customers that will last for a long time.
Grow Your Pet Grooming Salon
The following steps are a great way to grow your business on both a personal and local level. But you don't want to stop there. Your business can grow so much more than you think it can with other little steps.
Contact us to see how you can transform your small pet grooming salon into a real money maker.