Building your brand can increase the value of your company to the point where your business is worth millions of dollars — based on name alone. Your pet business branding sessions might need some work. Are you lost, and looking for tips to build a name that will be known around the world?
If this sounds like you, you're not alone. There are plenty of people who want to design a pet company that is known by everyone in the neighborhood. We are going to dive in and explore how to come up with an excellent name for your business.
These tips are designed to help push you in the right direction and show you that it's possible to come up with a one of a kind name that sells. Without further delay, let's look at seven essential pet business branding tips that you can't live without.
Consider Your Specialty
Every pet shop has a specialty. Some businesses specialize in grooming, other specialize in toys and accessories, and still, others focus on "daycare" type centers.
The first thing you have to take into consideration is what kind of company you plan on running. Ask yourself, "why will customers want to come to my store?" From that point, start considering your brand name.
Try to pick a name that reflects your specialty so potential customers will know exactly what to expect when they walk through your doors. You could try using a cute pun, or perhaps something more straightforward.
Missions & Value
Another great tip for your pet business branding is incorporate your missions and values into your name. You may have a subheading below your brand that describes your mission or goal.
For example, you could have something like: [Brand Name] "Where Happy Pups Are Our Priority." A small subtitle can do wonders for your business.
The best thing you can do is focus on a message that displays what you want to do and what you offer to your customers and their pets.
Take Your Time
Remember, the success of "Google" didn't happen overnight. Important brand names in today's society took time to develop. The same principle should be applied to your brand name.
If you can't think of a name right away, don't fret! It may take some time for you to come up with a name that sticks. There is plenty of room for trial and error. Don't feel pressured to come to a decision overnight.
Some people find it helpful to take notes and narrow down the options. If you use this model, it can help you hold on to ideas, so they don't get "lost" if they slip your mind. You can use anything from old-fashioned pen and paper to a document on your computer or smartphone to brainstorm.
Think Outside the Box
The phrase "think outside the box" may seem generic at face value, but the message is undeniably useful. If you want to stand out from the crowd, your BRAND needs to be unique.
You should consider looking up some of your competitor's brand names in the area and take note of them. Try to avoid using names that are even remotely close to theirs. Furthermore, avoid similar puns.
Using the power of the internet, you can globally search for pet shops to make sure that yours is unique. You want people to look at your name and associate it with your establishment and what you're offering.
Promote Your Name
Once you have come up with a name, it's important to "brand" yourself to the world. The internet is a great resource tool that can help promote your name and services.
Consider making social media pages for your business on Twitter and Facebook. From there, you can grow an audience of people near and far who may be interested in what you have to offer. The more popular your brand becomes online, the most customers that will come through your door.
If there are services at your place of business that is truly unique, you may find that there are folks willing to travel just to take advantage of what your services.
Furthermore, if you offer physical products such as shampoos, toys, and such you can sell online and ship products out via an online store. The internet offers a range of possibilities for your pet business branding mission.
Think About Your Customers
Every brand has a "target audience." It would be in your best interest to think about the kind of people you want to come to your business and market towards them. There are ways that you can do this that is both practical, and comfortable.
If your target audience is young dog owners, you may want to do something clever like incorporate a bone into your brand name while making your logo look "hip" instead of classy and formal.
This tip can be explored by simple trial and error. Design a logo and ask people in your target audience what they think. From there, you can tweak and adjust your logo to make it catch the eyes of potential customers.
Hire Expert Branders
If you've exhausted your resources and still can't come up with a name that you're comfortable using, get in touch with expert brand creators! We can help you come up with a one-of-a-kind name that you will proudly flaunt.
The best part about hiring brand makers to help you is that it frees up time to help flesh out your business in other exciting ways. It will allow for time to stock your shelves, construct new shelving, talk with customers, and so much more.
Pet Business Branding — Simplified
Luckily, we have learned that there are plenty of valuable ways to come up with an impressive brand for your business. You don't have to worry about stressing out anymore.
Use these tools to form the business of your dreams. Don't feel restricted by existing companies. Go out there and make your own mark!
Are you looking for more excellent pet store tips and tricks? Check out our blog for more great articles!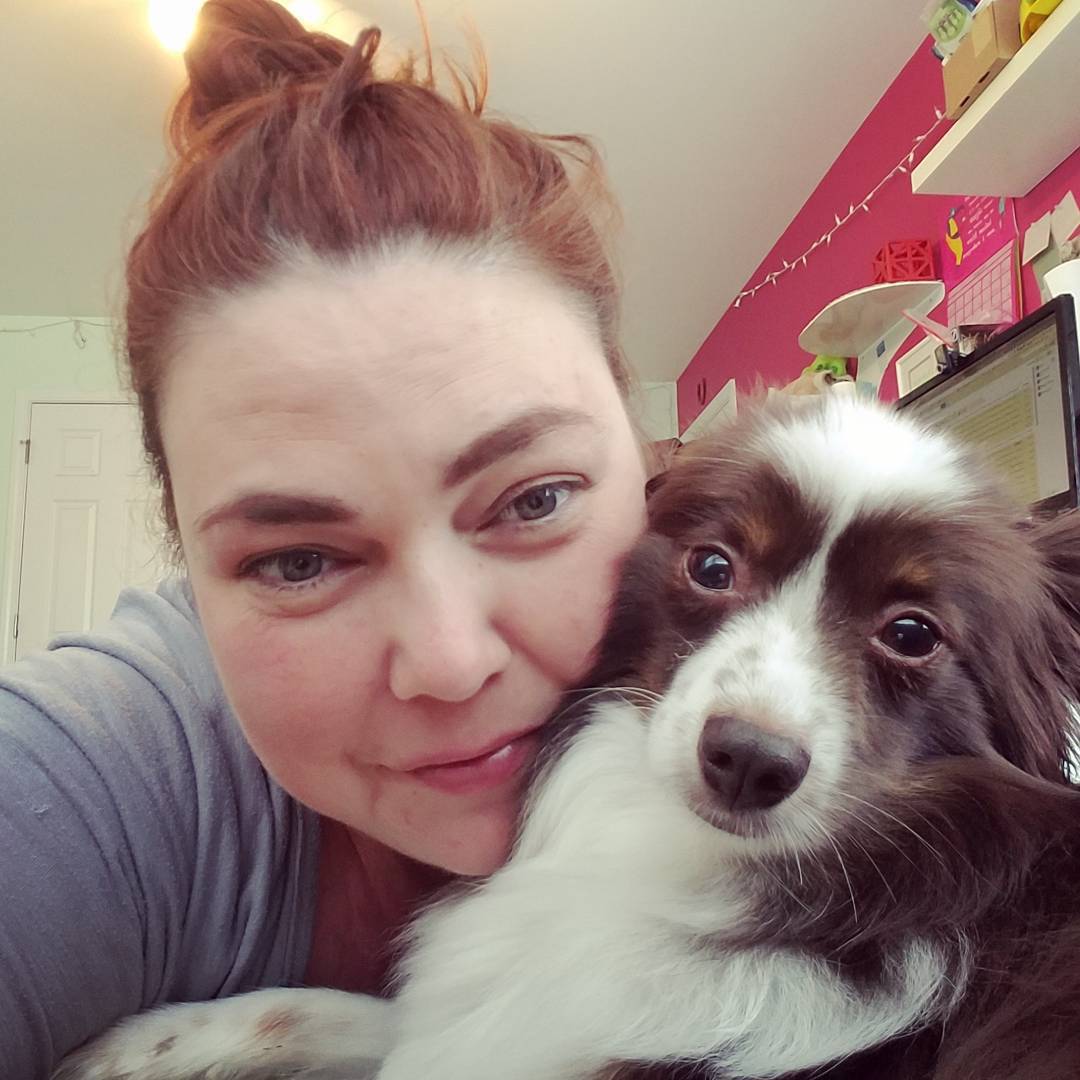 (she/her) I'm a brand strategist, award-winning designer, business consultant, and artist. You can usually find me being followed (herded) by a pack of dogs with paint on my face. I dream of living on a huge farm with a bunch of goats, chickens, and dogs. And my husband too.